Hey guys.
So as you know, my posts have been getting less and less frequent. I haven't posted anything in over a week, I missed Easter, Gaga's birthday, everything I should have posted about. I haven't been doing awards, haven't reviewed anything, haven't been reading your blogs, commenting on your posts… It's a huge mess. 
So I guess this is it. As hard as it is for me, I'm going to have to quit blogging.
I want to say goodbye to this blog. Goodbye to you all. Thank you for reading my posts, making me feel loved. This has been a wonderful journey…
AND ALSO A HUGE PRANK
HAPPY APRIL FOOLS WEEEEEEEEEE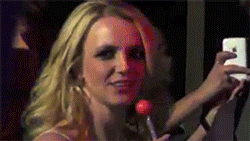 (by the way, you are going to be seeing a LOT more gifs on here. GagaDaily has rubbed off on me quite well by now)
Anyway, I was only joking about the quitting part. I don't see myself leaving here any time soon.
But everything else was spot on and is constantly nagging me at the back of my mind.
I've been extremely lazy on these holidays and haven't posted once.
I started my Easter post but forgot about it and now I'm just ashamed to post it a week later. The Bookyard post has been sitting in my drafts for 3 weeks already, and I haven't touched it yet. I haven't done an award this year yet even though I said I'd post them all between January and February (YEAH RIGHT), I haven't been reading any blogs and barely talking to my friends here…
I also am yapping about myself here while yall be reading me like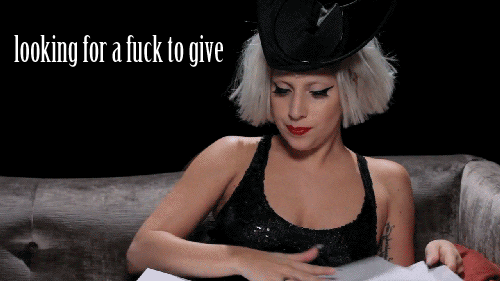 so imma just shut it.
Anyway, I PROMISE I'll get back soon. I will. My conscience will kill me if I don't so you besta believe it.
Hope you had a great day with minimal troll casualties (you know I haven't with everyone making up a new rumor about possible new Gaga music every five seconds). Goodnight!